MARLEY AND ME:- IMDB:-7.1/10
Newlyweds John and Jenny Grogan (Owen Wilson, Jennifer Aniston) leave behind snowy Michigan and move to Florida, where they buy their first home and find jobs at competing newspapers. Soon afterward, the Grogans adopt Marley, an adorable yellow Labrador pup. But Marley soon grows up to be a mischievous handful.
A DOG'S WAY HOME:- IMDB:-6.7/10
As a puppy, Bella finds her way into the arms of Lucas, a young man who gives her a suitable home. When Bella becomes separated from Lucas, she soon finds herself on an epic 400-mile journey to reunite with her beloved owner. Along the way, the lost but spirited dog touches the lives of an orphaned mountain lion, a down-on-his-luck veteran and some friendly strangers who happen to cross her path.
HACHIKO:- IMDB:-8.1/10
Young Ronnie reveals to his classmates that his personal hero is a dog named Hachi. Ribbed by his fellow pupils, Ronnie tells the remarkable story of his grandfather's friendship with the dog.
MY DOG SKIP:- IMDB:-7/10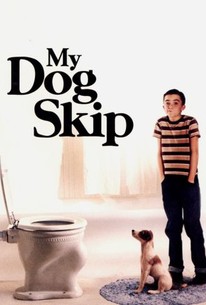 Who says best friends have to be human? Not Willie Morris (Frankie Muniz), who receives a talented terrier named Skip for his birthday. With Skip's remarkable and unconventional help, Willie and Skip turn bullies into friends, tangle with hapless moonshiners, and even win the affections of the prettiest girl in school.
OLD YELLER:- IMDB:-7.3/10
While Jim Coates (Fess Parker) is off on a cattle drive, his wife, Katie (Dorothy McGuire), and sons, Travis (Tommy Kirk) and Arliss (Kevin Corcoran), are left behind on their Texas ranch. When a runaway dog named Old Yeller causes damage in one of their fields, Travis tries to drive him away. However, Travis and Katie both warm to Old Yeller when he saves Arliss from a bear attack. As Travis and the brave and faithful dog grow closer, concern grows about an outbreak of rabies.
THE ADVENTURES OF MILO AND OTIS:- IMDB:-7/10
The adventures of a young cat and a dog as they find themselves accidentally straying from their farm in Japan.